Meridian short sales & bank-owned homes continue to have a strong influence in the market.  In August, 51.9% of the real estate sales were foreclosure properties.  This is about average for what we've seen over the last 8 months.  The graph below shows the market share of Meridian foreclosures for 2010.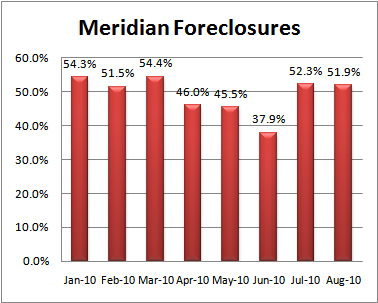 Meridian bank-owned sales continue to outpace Meridian short sales.   The graph below breaks down the monthly sales between short sale, bank-owned, and non-foreclosure properties.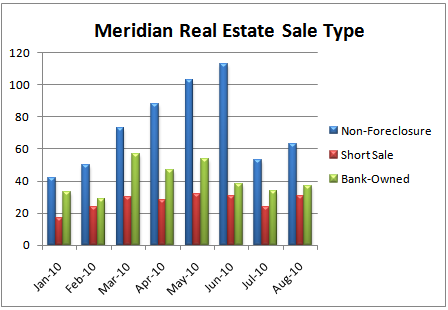 Existing home sales make up the bulk of the market activity.  In August '10, there were 36 new home sales verses 95 existing.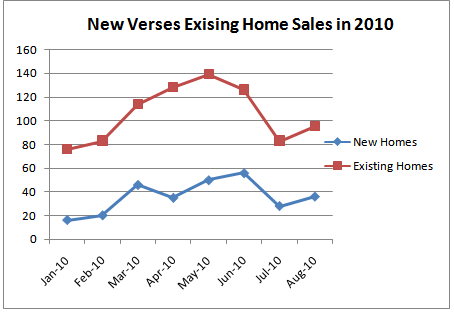 The overall median home price in August $161,004, this is down just slightly from a year ago ($163,099).